Allan Molnar: Vibraphonist, Drummer, Percussionist, Educator
Welcome to The Percussion Studio. This website is currently under construction but feel free to stay and explore the existing content. New items will be posted on a regular basis so please visit often.

Allan Molnar leads a panel discussion on music technology at the 2006 Percussive Arts Society International Convention, Austin, TX.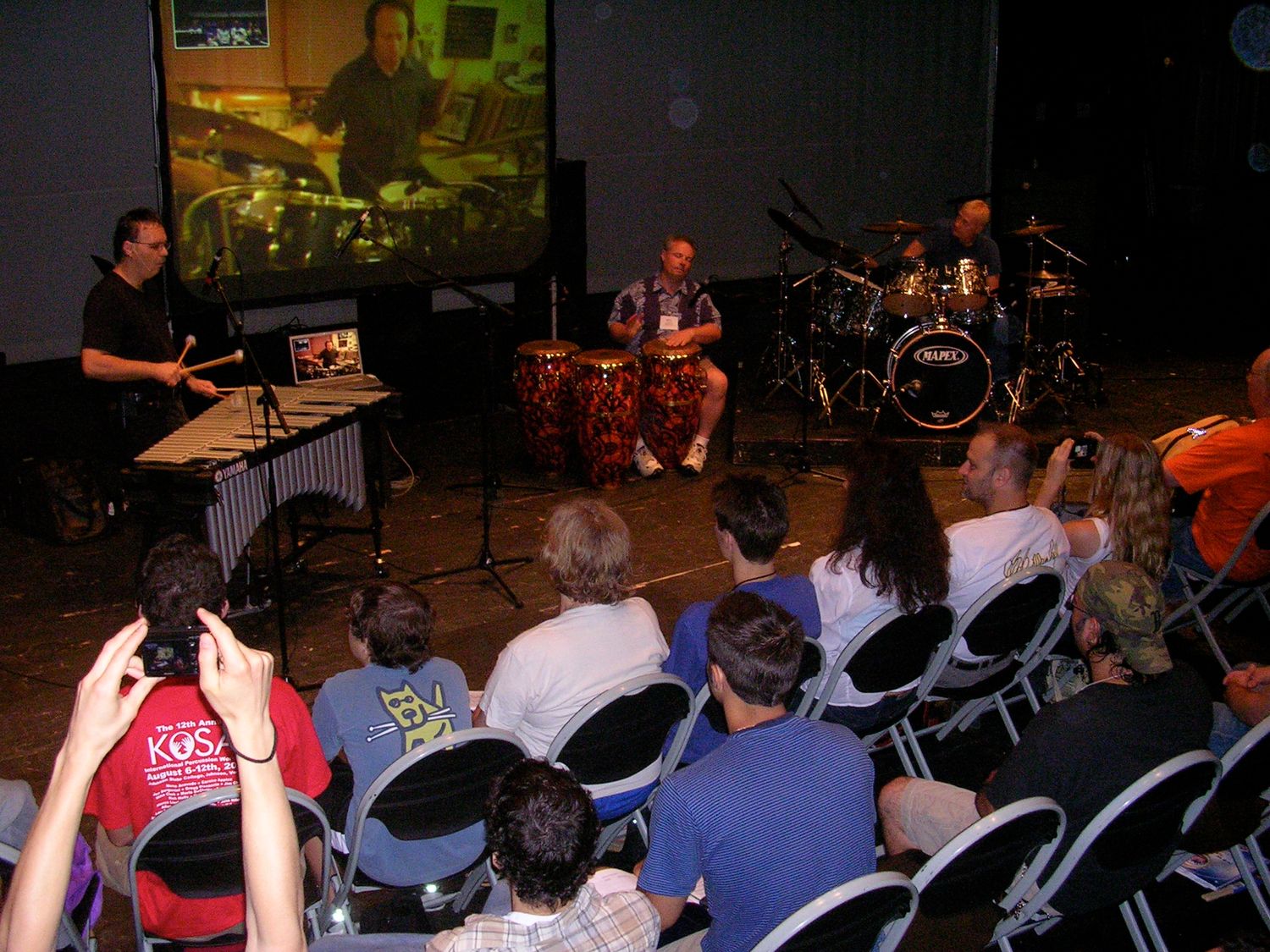 Vibraphonist Allan Molnar in-performance at the KoSA International Percussion Workshop with Rich Holly, congas and online performer (live via videoconference) Terry Silverlight, drums .
Photo courtesy of www.kosamusic.com